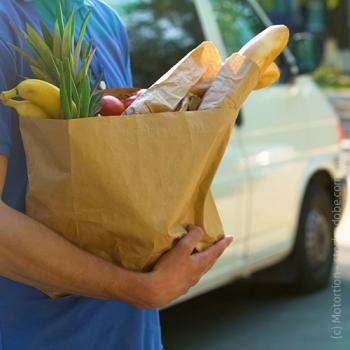 Om de stijgende evolutie in het aantal coronabesmettingen af te remmen, moeten cafés en restaurants sluiten.
Heel wat Hamse zaken blijven niet bij de pakken zitten en bieden op een andere wijze hun diensten aan in functie van de genomen maatregelen. Restaurantkeukens, snackbars, frituren, … kunnen enkel openblijven voor levering aan huis, afhaaldiensten en drive-in.
Registreer je handels- of horecazaak >
Geen zin om zelf te koken?
Hieronder vind je een overzicht van onze lokale handelaars en van de horecazaken die levering aan huis, afhaal of drive-in organiseren.
BRASSERIE 'T EKSUUS
Roodkruisstraat 1A
Website www.brasserietekskuus.be
E-mail stijnvankers@gmail.com
tel. 052 37 69 00

BIOSHOP HAMME - DE NATUURVRIEND
Slangstraat 56
Website www.denatuurvriend.be
E-mail denatuurvriend@telenet.be
tel. 052 47 12 75
BRASSERIE DEN TRAM
Koning Albertplein 2a
Website www.dentramhamme.com
gsm 0475 31 25 84
BRASSERIE TEGENTIJ
Marktplein 12
Website www.brasserie-tegentij.be
E-mail tegentij@gmail.com
gsm 0477 41 77 23

BROODHUISJE
Pater Vertentenstraat 1
Website www.tbroodhuisje.be
tel. 052 55 52 63
CAVINO
Kaaldries 91
Website www.cavino.be
E-mail johan@cavino.be
gsm 0475 64 05 04

DELUISIOUS
Vijverstraat 4
Website www.deluisious.be
E-mail info@deluisious.be
gsm 0475 56 70 87

DELUXE BURGER
Roodkruisstraat 104
Website www.deluxeburger.be
tel. 052 34 38 83
DE BIERHOEVE
Kaaldries 162
Facebook https://www.facebook.com/De-Bierhoeve-Hamme-402822649756857/
E-mail de.bierhoeve@telenet.be
tel. 052 48 07 03

DE HEYN GROENTEN EN FRUIT
Guillaumestraat 2
Website www.deheynhamme.be
E-mail info@deheynhamme.be
tel. 052 47 29 91
DE SCHELF SPIRITS
Heirbaan 1
Website www.deschelfspirits.be
E-mail deschelfspirits@outlook.com
gsm 0486 23 57 66
FRIET ALMIGHTY
Zogge 14
gsm 0497 63 25 08
FRITUUR DEN TJOUTER
Kasteellaan 2
gsm 0472 24 14 85
FRITUUR DE TUIT
Tweebruggenplein 16
Website www.frituurdetuit.be
E-mail de.tuit.cv@telenet.be
gsm 0486 02 72 58
HET GULDEN HOOFD
Marktplein 13
Website www.hetguldenhoofd.be
E-mail g.quintelier@proximus.be
gsm 0472 08 63 84
HET PATRONAAT
De Ring 1
Website www.hetpatronaat.be
E-mail resto@hetpatronaat.be
tel. 052 50 83 84
HERBALIFE CHRIS COOL
Kruisbeeldstraat 172
Website https://chriscool.goherbalife.com
E-mail chris.cool1@telenet.be
gsm 0478 75 40 90
KAAI 31
Kaaiplein 31
Website www.kaai31.be
E-mail info@kaai31.be
tel. 052 48 21 75
KEURSLAGER MONSIEUR
Filip De Pillecynlaan 2
Website https://keurslager-monsieur.be
E-mail keurslager.monsieur@live.be
tel. 052 47 81 82
KOFFIEBRANDERIJ ZWERTE
Rupsenstraat 9
Website www.zwerte.be
E-mail info@zwerte.be
gsm 0471 06 84 56
KRUA THAI
Landbouwstraat 39A
Facebook https://www.facebook.com/kruathaihamme
E-mail yaninda1416@gmail.com
gsm 0474 06 51 39
KWIZIEN@
Kerkstraat 25/3
Facebook https://www.facebook.com/kwiziena
gsm 0460 97 79 02
LEONIDAS
Kerkstraat 19
Website www.leonidas.com
E-mail leonidashamme@telenet.be
tel. 052 21 36 18
PATISSERIE ANTOINE
Kerkstraat 41
Website www.patisserie-antoine.be
E-mail kathleen.met@live.be
tel. 052 47 86 69
PITTA ISTANBUL
Kapellestraat 71
Website www.mymenu.be/pita-istanbul
E-mail alperbegdas@icloud.com
gsm 0487 37 23 74
PITTA NEW YORK
Tweebruggenplein 13
Website: www.new-york-hamme.be
E-mail bozkurtibrahim@live.be
tel. 052 22 38 88
PIZZA LOUNGE
Kaaistraat 21
Website www.pizza-lounge.be
E-mail ramazan_kose@live.be
tel. 052 20 06 00
PIZZA SARA
Damstraat 44B
Website www.pizza-sara-hamme.be
gsm 0468 11 61 57
RED AND WHITE
Guillaumstraat 4
Website www.randw.be
E-mail randw@telenet.be
gsm 0477 72 71 26
RESTAURANT RIMINI
Veldstraat 2
tel. 052 47 31 14
RESTAURANT TER SCHROEVEN
Dendermondse steenweg 15
Website www.terschroeven.be
E-mail terschroeven@gmail.com
tel. 052 47 61 31
SLAGERIJ LEMMENS
Sint-Martensommegangstraat 40 a
E-mail bestellen@slagerijlemmens.be
tel. 052 47 80 90
SPAR
Geemstraat 31
Website www.spar.be/winkels/spar-express-hamme
tel. 052 47 20 30
WILD EN GEVOGELTE RAF GOOSSENS
Koningsplein 13
E-mail rafgoossens@skynet.be
tel. 052 47 72 95
'T FRIETMOMENT
Jagerstraat 2
Website www.frietmoment.be
E-mail frietmoment@outlook.com
gsm 0498 73 54 15
'T HOFSTEDEKE
Heirbaan 251
Website www.thofstedeke.be
E-mail thofstedeke@gmail.com
tel. 052 48 11 96
'T SCHUURKEN
Aubroeckstraat 4
Website http://www.taverne-schuurken.be/
E-mail t_schuurken@skynet.be
gsm 0477 63 52 38
'T SPAANS HOF
Drapstraat 34
Website www.spaanshof.be
E-mail info@spaanshof.be
tel. 052 48 10 18
'T ZEEPAARDJE
Kleine gasmeterstraat 2
Website https://zeepaardje.be/
E-mail Hallo@zeepaardje.be
tel. 052 47 76 50